Dew for Hyrdrawise
A spiffy iOS client for Hyrdrawise sprinkler systems
An iOS native experience
A completely native iOS experience to control your sprinklers. Feel at home with gestures, haptic feedback.
Widgets
Add widgets to your home screen to keep track of what's happening next.
Stack run
Stack and run zones one after the other.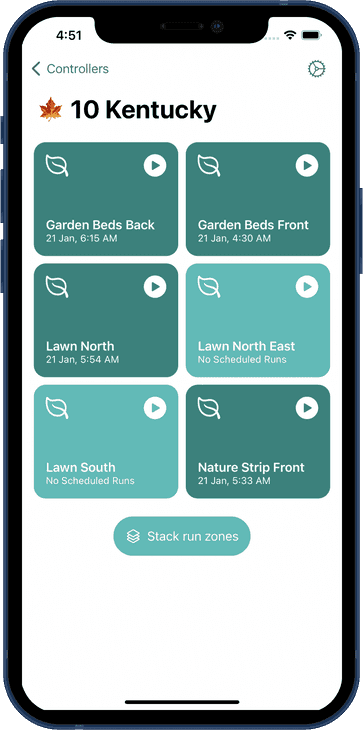 On your wrist
Control your sprinkler from the watch companion app, or just glance at the status of your watering schedule.
Ask Siri
Just ask Siri to turn your sprinkler zones on for you.
By name or schedule
Order your zones by name or their next available run.