WCC Language Program
At the crossroads of culture and technology.
Expertise
Design and Development
Platforms
iOS, Android, Web
Deliverables
iOS, Android apps, APIs
Check it out?
A full system experience
We wouldn't compromise on the user's experience so we built an keyboard experience to match iOS and Android standards.
Seamless
Switch between all other keyboards like Emoji 😀 or your default keyboard using the system experience. You'd never know that you are using a third party keyboard.
Choice of languages
The language program works with various countries and are integrating each one of them into the keyboard extension.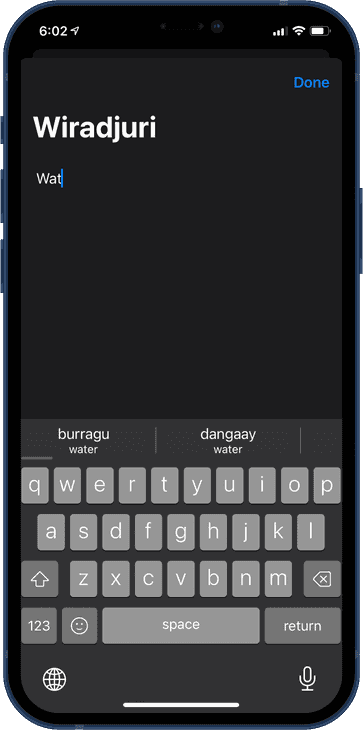 Autocomplete
Anomaly worked with KeyboardKit's developer to create an autocomplete feature, and contributed it back to the open source project.
Open Source goodness
As part of the development of Gurray we sponsored two open source projects to make sure we were able to give back as much as possible.
Built for the future
We know how fast software moves and are dedicated to keep the experience up to date for security and performance.


Powered by KeyboardKit & FlorisBoard
Building a custom keyboard is a daunting task.
The work of Daniel Saidi and Patrick Goldinger are here to save the day.

KeyboardKit and FlorisBoard are powerful libraries for building custom keyboards for iOS and Android, respectively. Our team worked closely with Open Source project maintainers Daniel Saidi and Patrick Goldinger to bring Gurray to life on iOS and Android.

Anomaly is proud to sponsor the development of both these projects.
Meet the WCC Language Program
WCC Language Program develops a large variety of both digital and physical resources including dictionary apps, flash cards, learning games (digital/physical), online learning platforms and toolkits.
Recently they have found much success with the internal development of Language Dictionary apps for several communities.
In addition to team members who are skilled in development, audio and video production they have a fully qualified Linguist with over 40 year's experience on staff to help communities and language groups.
WCC LP approached Anomaly with a bold vision of using cutting-edge mobile technology like computer vision to build delightful educational experiences.